This is not a joke! Final Four March Madness, U SPORTS, first LPGA Major of the season + MORE
In partnership with CBC Sports, The 4% Rising is your guide to finding and watching women's sports online and on TV. Subscribe now to receive this guide each week.
---
NCAA Women's March Madness 🏀 Final Four
It may not be March anymore, but the Madness continues as we head into the NCAA FINAL FOUR! Already?! It seems like yesterday our brackets were fresh and unharmed… but while your bracket may not be intact anymore, we have a Final Four for the ages.
Fresh off their Player of the Year and Coach of the Year award announcements, head coach Dawn Staley, Aliyah Boston and the South Carolina Gamecocks head into the Final Four with high expectations. They've been the hottest team all year, and many think now is their time - BUT they have their toughest match yet ahead of them.
The Gamecocks will face the Louisville Cardinals and their leader, sophomore Hailey Van Lith. Another team who has been unstoppable this year the Cardinals have the National Championship in their sights, and their offensive power will be challenged against the strong defense of Boston and her crew.
On the other side of the bracket, reigning champions the Stanford Cardinal are back to defend their title. This young team is incredibly strong and have proved they have the ability to become back to back champs. Keep your eyes on sophomore Cameron Brink, senior Anna Wilson, Lexie and Lacie Hull, and of course, Haley Jones - YES all these future superstars are on the SAME TEAM! Nuts!
The Cardinal will face the UConn Huskies - who are coming off a 2OT Elite Eight game where Paige Bueckers was a POWERHOUSE through overtime to secure their ticket to the Final Four. UConn has struggled with injury all year, and now with Dorka Juhasz out, their other bigs will have to work hard to stay out of foul trouble against Stanford.
Another fun fact - ALL teams who have made it to the Final Four have a Canadian player on the roster. Special shoutout to Aaliyah Edwards, Laeticia Amihere, Merissah Russell, and Alyssa Jerome - good luck ladies!!
South Carolina and Louisville will tip off Friday night at 7:00 p.m. ET, followed by UConn and Stanford at 9:30 p.m ET. The winners will head to the CHAMPIONSHIP GAME, Sunday at 3 p.m. ET. All games will be on TSN.
---
U Sports
⛹🏽‍♀️
Women's Basketball Championship
The 2022 U Sports Women's Basketball Championship is happening THIS WEEKEND in Kingston, Ont. and I couldn't be more excited. 
My eyes are definitely on the Ryerson Rams. They're the top seed in this tournament and have looked amazing this season. The Rams entered the tournament boasting a perfect 14-0 record throughout the regular season and playoffs and are looking to become the first U Sports team to win the Bronze Baby – the trophy awarded to the tournament winner – with a perfect season since the Carleton Ravens in 2018.
This is going to be FUN!
Friday's coverage begins at 6p.m. ET with the first consolation semifinal, with the second consolation semifinal set up for 8p.m. ET.
Return on Saturday for the semifinals, slated for 3 p.m. ET and 6 p.m. ET.
The tournament wraps up on Sunday, beginning with the consolation final at 12 p.m. ET, followed by the bronze-medal match at 3 p.m. ET and the gold-medal game at 6 p.m. ET.
Make sure to tune in to all of the U Sports basketball action on CBC Sports!
---
NWSL ⚽️ Challenge Cup
The NWSL is bringing back the Challenge Cup for the third year in a row - and this time with a new format! After the wild success of the tournament in 2020 as a replacement for the season due to COVID, the league has decided to keep it going as a yearly pre-season tournament.
Now that the NWSL has expanded with two new teams this year - Angel City FC in LA and San Diego Wave FC - the tournament has changed to accommodate. There are now three groups of four, with the top teams from each group and the second place team overall headed to a semi final match, then a final.
For now, we are still in the group stage, and this weekend there are some great matches to watch! Saturday is a four match day with Racing Louisville and Kansas City kicking things off at 3 p.m. ET, then the two new expansion teams will face each other Saturday at 4 p.m. ET. At 8 p.m. ET, the Chicago Red Stars will meet the Houston Dash, and the day will end with the classic Pacific Northwest rivalry of OL Reign and the Portland Thorns at 10 p.m. ET.
On Sunday, Gotham FC will face the North Carolina Courage at 3 p.m. ET, and then to end the weekend, the Orlando Pride will play the Washington Spirit at 4 p.m. ET.
Make sure to at least catch a couple of the games this weekend! With the two new teams and a TON of off-season trade action, this season is sure to be full of excitement.
---
LPGA ⛳️ Chevron Championship
The year's first women's' golf major arrives this week with a sense of melancholy.
The newly renamed Chevron Championship began on Thursday at Mission Hills Country Club in Rancho Mirage, California. It's been the home of the LPGA event, forever known as the Dinah Shore, since 1972. And while Chevron has boosted the purse by 60 per cent to $5 million, the tradeoff is the new sponsor is taking the tournament to an unnamed Houston course starting in 2023. 
Soooooo let's enjoy this last year at Mission Hills Country Club and, of course, watch some really good golf.
The LPGA's first major of the season is one that players often refer to as our Masters. The championship has been played at one venue, the caddies wear white jumpsuits and traditions abound. One tradition, in particular, stands out where the winner jumps into the water (called "Poppie's Pond") off of the 18th green.
And speaking of winning, could this be the first major win for Canadian Brooke Henderson? Henderson has been on an absolute tear to start 2022, starting with a second-place finish at the Hilton Grand Vacations Tournament of Champions in January. She followed that up with a tie for sixth at Gainsbridge, a tie for 11th at the LPGA Drive on Championship, a tie for sixth at the HSBC Women's World Championship and finally a tie for fourth at the Honda LPGA Thailand before taking a week off to prepare for this event. I'll definitely be keeping a close eye on her.
But here are a few other threats – Patty Tavatanakit, Lexi Thompson, Yuka Saso, Jin Young Ko, Lydia Ko, Stacy Lewis and Atthaya Thitikul. Watch out for them this weekend as well.
Tune in to watch as the LPGA Tour returns to Rancho Mirage for the first major championship of the 2022 season – the 51st edition of The Chevron Championship. Friday, Saturday and Sunday on the GOLF CHANNEL!
---
PWHPA 🏒 Quartexx Hockey Showcase
The PWHPA will be holding its last showcase of the Dream Gap Tour THIS WEEKEND in Montreal! Four teams coming from Montreal, Calgary, Boston, and Minnesota will battle it out for a chunk of prize money and the title!
These quarterly tournaments give women's hockey players opportunities to play professional hockey, in front of sponsors and fans. The players are hopeful that these showcases will lead to the formation of a Canadian Professional Women's Hockey League - and what better place to have a team than Montreal? 
Voyez certaines des meilleures hockeyeuses à l'oeuvre lors de la Vitrine
@QuartexxHockey
de la PWHPA, les 2 et 3 avril au Centre 21.02! »
linktr.ee/PWHPA
Catch the
@PWHPA
's showcase on April 2-3 at the
@Centre2102
, and watch some of the best players in women's hockey!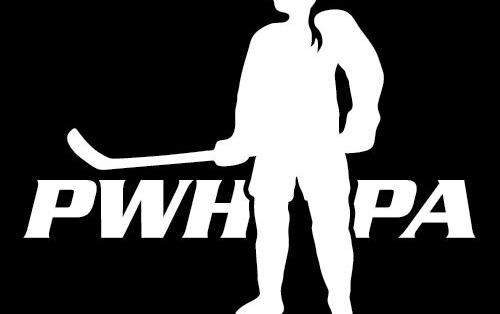 @PWHPA | Linktree
Linktree. Make your link do more.
linktr.ee
Games will take place April 2 and 3, in a tournament style - Saturday's games will decide who will be playing on Sunday in the gold medal game and the bronze medal game. First up at 12:30 p.m. ET Saturday, Team Adidas (Minnesota) will play Team Bauer (Boston), followed by Team Harvey's (Montreal) facing Team Scotiabank (Calgary) at 3:30 p.m. ET.
On Sunday, the winners of each game will play for gold at 3 p.m. ET, but before that, the two remaining teams will fight for bronze at 12 p.m. ET. Catch all the games on CBC Sports and Radio-Canada Sports.
---
TV Guide
---
Why 4%?
Only 4% of national airtime is devoted to women's sports. At The 4% our objective is to promote what, when, and where to watch women's sports to help raise awareness and grow the audience for women's sports on TV.